If your subscription has been canceled because you have stopped it temporarily (no more than 6 months) or because of non-payment, know that you can renew it easily, while keeping the content of your site.
Here's how:
Log into your account, via www.WebSelf.net, you will then be on your General Dashboard.

Locate the site you want to subscribe, then click on SUBSCRIBE.

You will be redirected to the WebSelf Offers table.
The registration process begins: SUBSCRIBE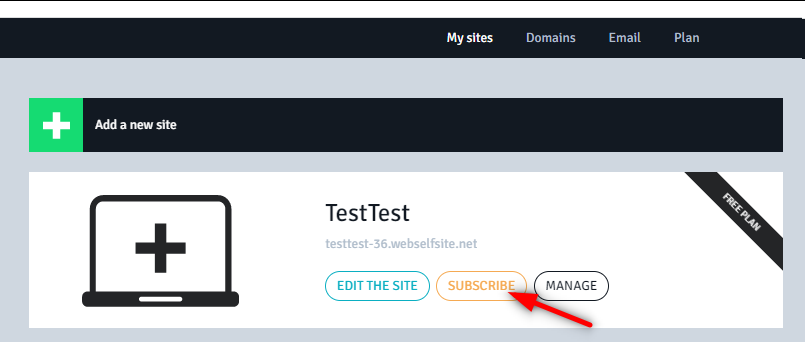 For customers for whom they have a professional domain name associated with the site:

Once your registration has been completed, go to the ¨Domains¨ tab, your registered domain is displayed on the left in the table.

Go to the CONNECTED SITE tab, click on the ASSOCIATE A SITE button:

You will see your site ex: ¨testtest-36.net¨, click on ASSOCIATE THE SITE.




Your site associated with the domain will be brought back online.



If your domain has expired, see the article: Renew my domain.