1-) What is it for?
The Facebook pixel is a small portion of JavaScript code that you copy and paste into the code source of a website. This code will analyze traffic and follow your goals with great precision (visits, conversions, etc.)
It is interesting to set it up since it allows you to get important information regarding your visitors.
For example, if you run a Facebook ad for your business, the set up of this code will allow you to know exactly the sales that have been made through your ad. Thanks to this, you can easily measure the conversion of your advertising.
This code offers infinite possibilities, such as practising the ¨reorientation technique¨ by addressing visitors who for example started to fill up the cart on your site but who have not finalized their order.
In brief, we recommend setting up this code, since it offers you very interesting possibilities, because it allows you to measure and present the results of your promotions and obtain quality traffic.


2-) Create an account
First of all you must create your ad on Facebook. You interface will show you all the settings related to your advertising. You will find this code in the upper left corner below the name of your pixel. To set it up just copy and insert the pixel ID code in WebSelf.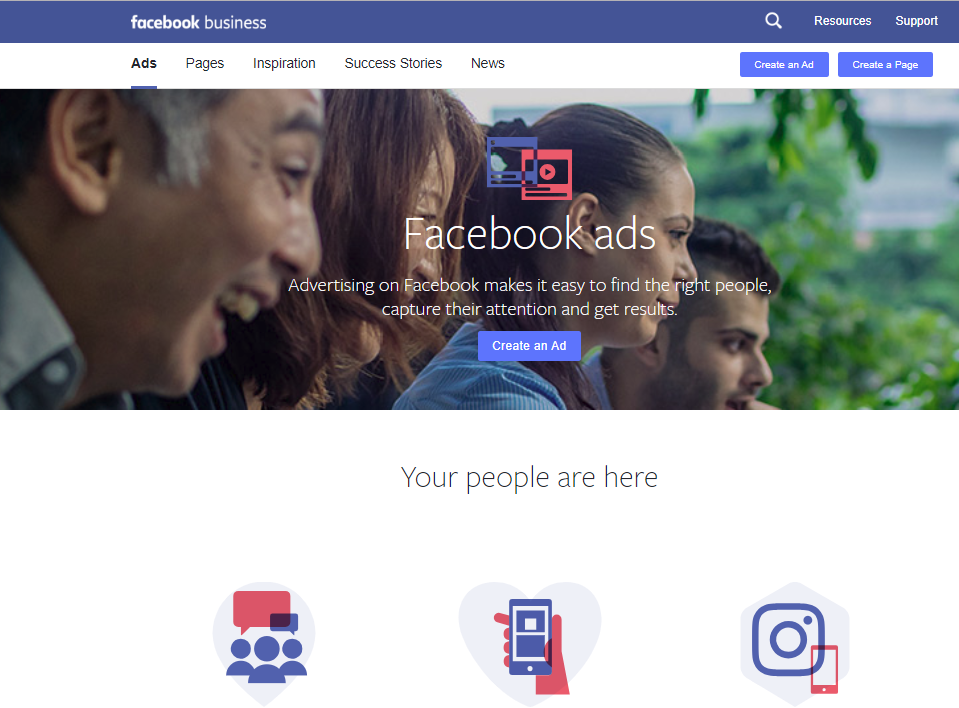 For more information: How to create your advertising account on Facebook?

3-) Add the code in WebSelf
Go to your WebSelf website, and then to the editor's left column and click on the Settings icon below. Then click on the Code and tracking section of the menu bar on the left.
To install the Pixel ID Facebook on your WebSelf website, Facebook Pixel strongly recommends adding its code in the General script (HTML or Java) between <head> and <head> tags of the website so that it can be used on all pages
.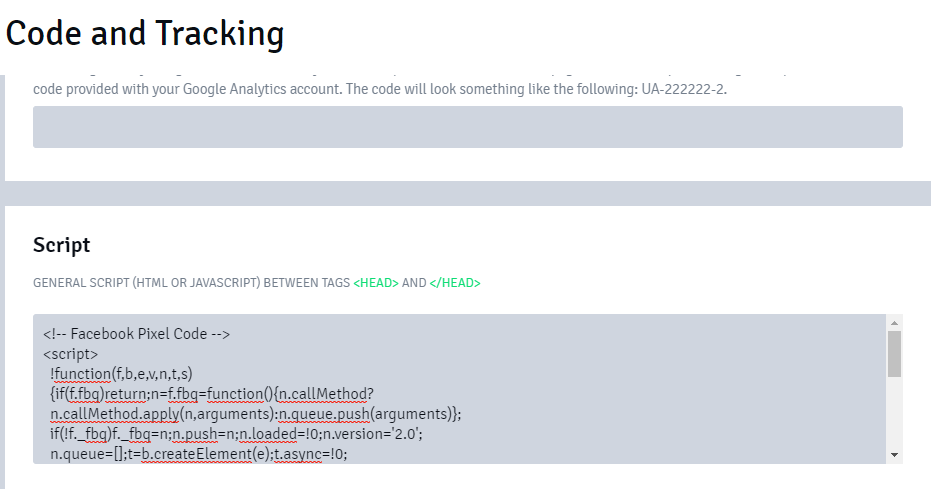 The pixel code contains the ID of your pixel in two places and looks like this: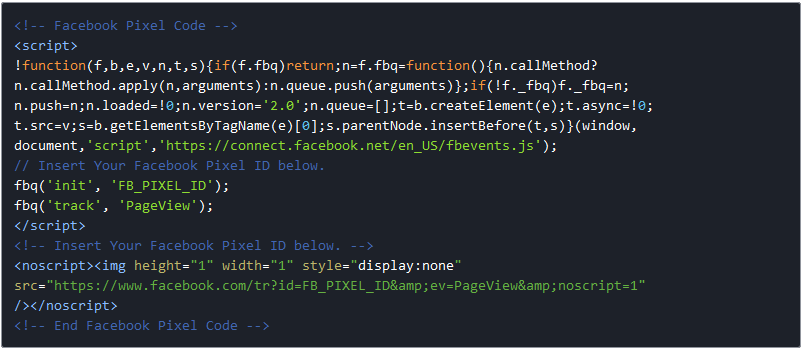 You will find the title "Pixel ID Facebook" on the top right corner, paste your ID.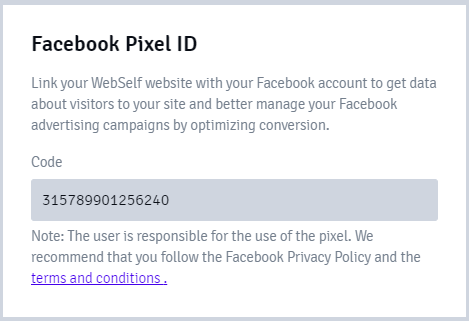 Do not forget to Save before leaving.