A Facebook comments features allows your visitors to comment on the content of your site using their facebook account.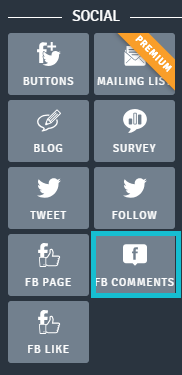 To add a FB Comments feature go to the left side of the Editor, then click on "add"  then in the "Social" section, drag and drop the FB Comments icon to the desired place on your page.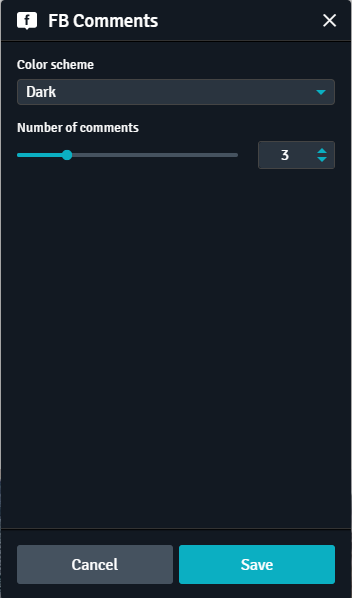 Here are your options:
 Color scheme: allows to change the color of the display.
Number of comments: allows to display a number of comments.