You can manage your E-shop by clicking directly on the Shop tab of the Horizontal Management Bar.

Here, you can manage all the products and settings of your E-shop!
You can access your E-shop settings using the vertical management bar on the left.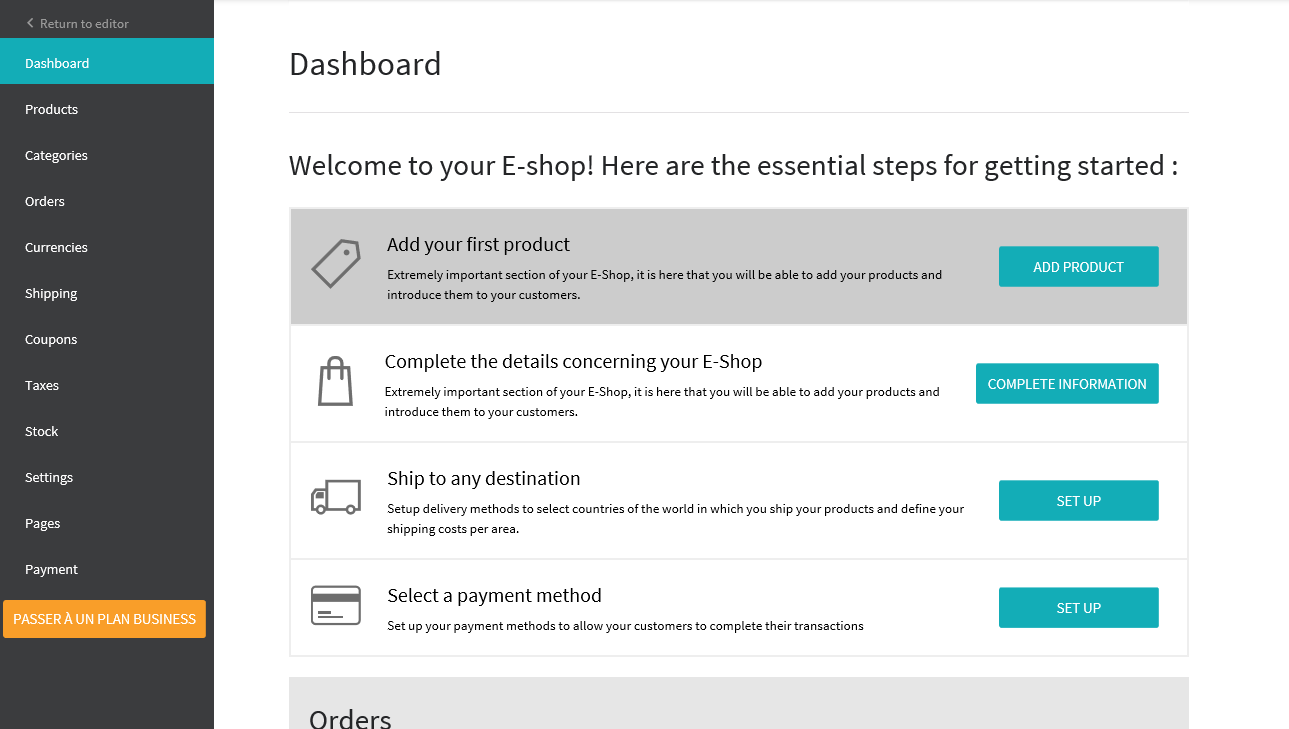 Dashboard: Check out the steps to starting your own E-shop. You can also follow your orders, your top 5 products and categories, and sales trends.
Products: Modify or add products;
Categories: Modify or add categories;
Orders: Manage your orders,
Currencies: Set currencies;
Shipping: Set up delivery methods for your products;
Coupons: Create promotion codes for your products *;
Taxes: Set up the applicable taxes on your products;
Stock: Manage inventory for your products;
Settings: Set up your company's general information;
Pages: Personalize your communication with your client;
Payment: Choose the payment methods of your E-shop.
Note:
To return to the E-shop Management, simply click on the "E-shop" tab in the Horizontal Management Bar.
To return to the E-Shop page, simply click on "Return to editor", in the vertical management bar located on the left side of the editor.