Create your online store easily. The E-Shop feature will allow you to make online sales directly from your webself website.
To add an E-Shop feature click on the "E-Shop" tab in the Horizontal management toolbar.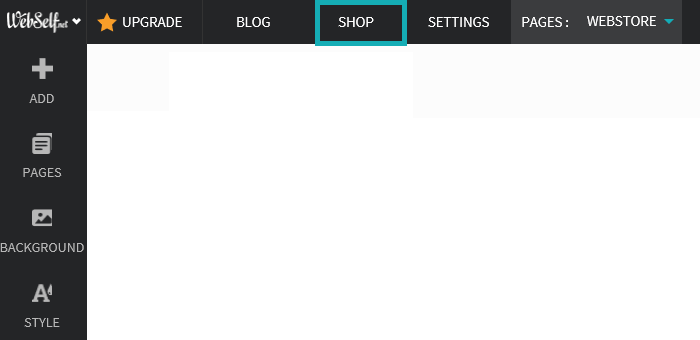 Click OK to continue.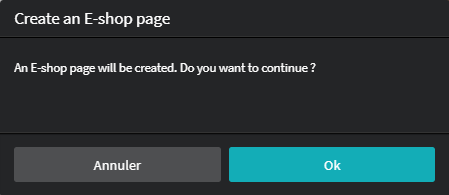 Note:
A page named "E-Shop" will automatically be added, the default page will appear at the end of your list of pages. The Shop page will contain 4 items by default.

To manage your store, please visit the Manage E-Shop section.