Create your own blog easily. Texts, images, videos, anything can be integrated in just a few clicks!  Havins a blog is a good way to optimize your website (SEO) and keep your visitors intereted in your product/service.

To add a Blog click on the "Blog" tab in the Management toolbar.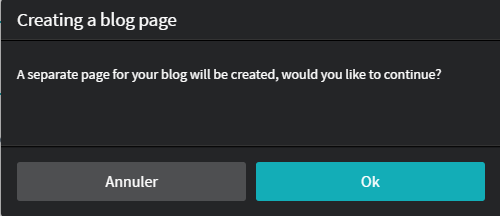 Click on OK to continue.

Note:
A page named "Blog" will be added automatically, the page will by default appear at the end of your page list.
Your blog will by default contain three posts.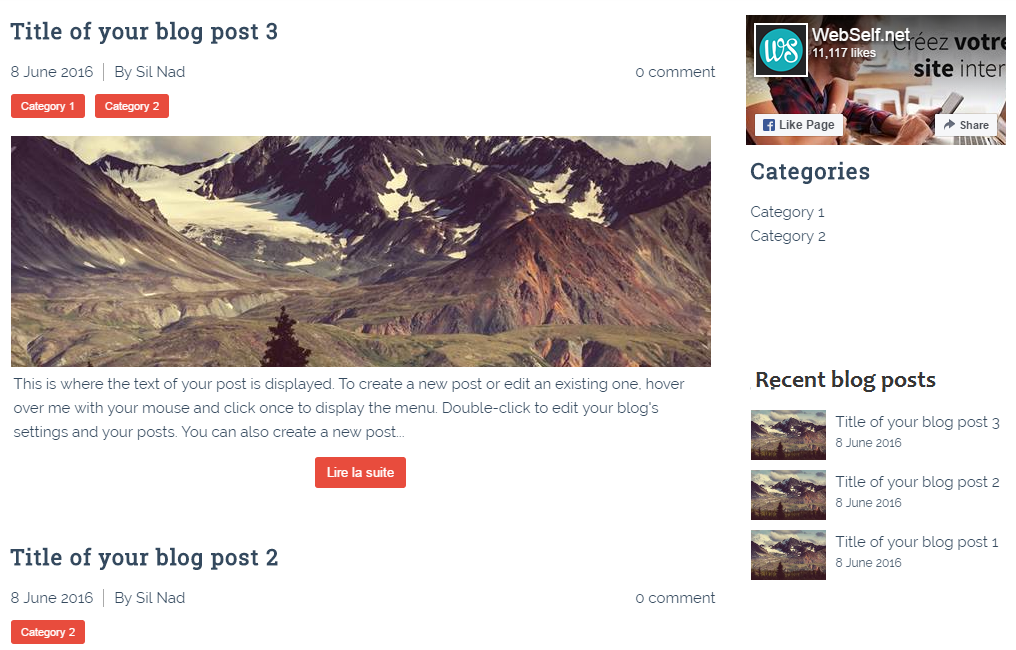 To manage your blog, please see Manage blog.