The Tweet button allows visitors to post messages or share content from your site on
Twitter. This feature quickly expands your interaction with your visitors on social networks.

To add a Tweet feature, access the 'Social' section on the left side of the Editor, and then simply drag the Tweet icon to the desired location on your page.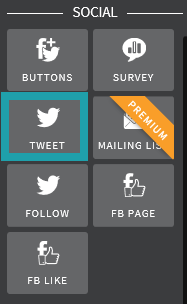 With the Tweet button, you can modify such display options as: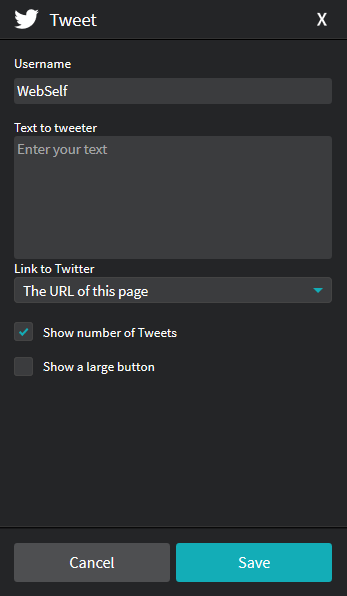 Username;

Text to tweet;

Link to Twitter;

Display number of Tweets;

Display a large button.