The FB Like feature allows you to add a Facebook share button to your site. You can choose to share either just one page or your entire site on social media.

To add the FB Like feature, access the 'Social' section on the left side of the editor, then drag the FB Like icon to the desired location on your page.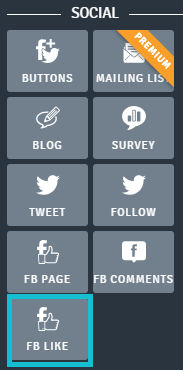 With the FB Like button, you can modify such display options as: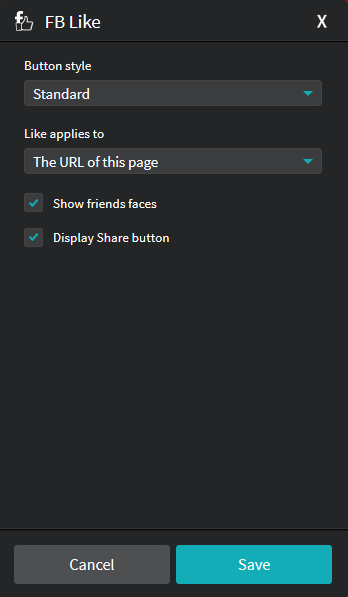 Select the button style;
Like FB applies to: only that page or to the entire site;
Show friend's photos;
Display Share button.