This feature allows you to secure pages with password-protection.
Note:
The premium feature is only available with WebSelf Pro and Business Plans.

To protect a Page, go to the left vertical management bar in the editor:
Click on the Pages tab;
Select the page to secure, left-click, then click on Page settings.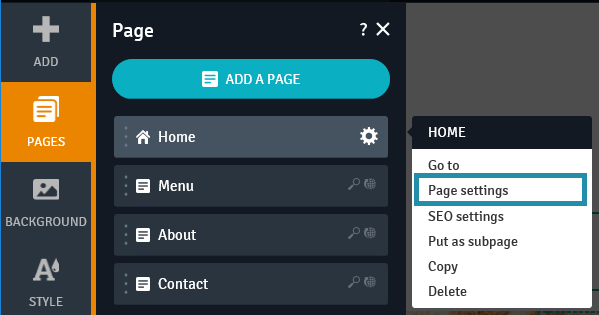 In the Page Settings section: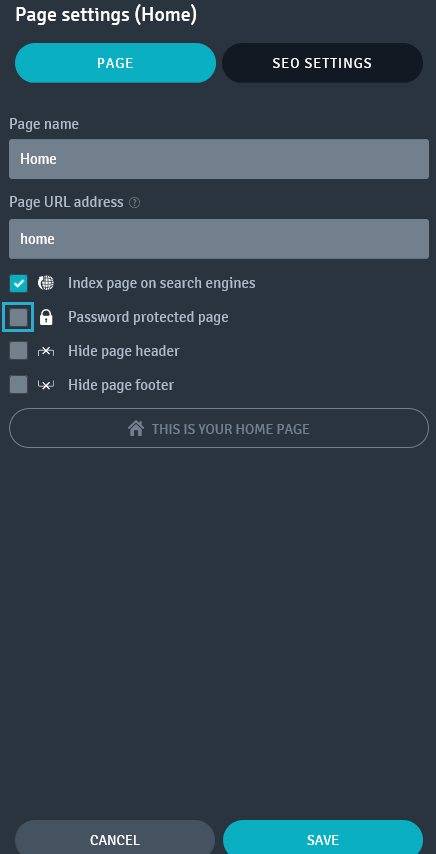 Check the Password-Protection box;
Enter a password for the selected page;
Click on Save.