The Title feature allows you to add titles to your texts, images, gallery, etc.

To add a title, access the Basic section on the left side of the editor. Then, simply drag the Title icon to the desired location on your page.

Write your title in the text box. On the top toolbar of the text editor, you can modify the text font, size, color, height and more.
To set this title as the page header, select Main Page title. Remember to click on Save.


Add a hyperlink

You can assign a hyperlink on a title to access an external site, a page on your site, or to send a message to an email address. This feature can be helpful when organizing your content.
To add a link to a title, select your text, click on the hyperlink icon in the toolbar, then select the type of link you want to apply.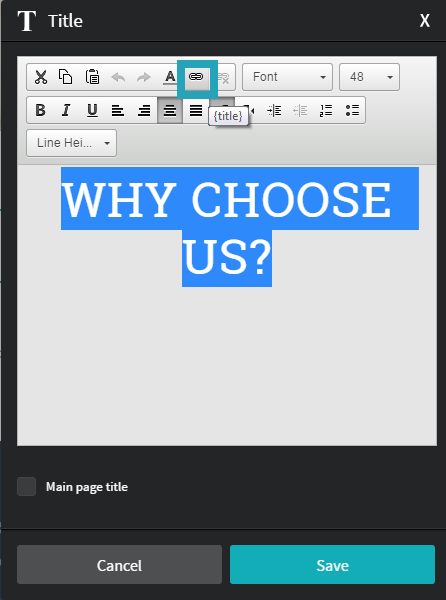 Once selecting the type of link you can also choose whether if the title should open in a new window or within the same browser tab.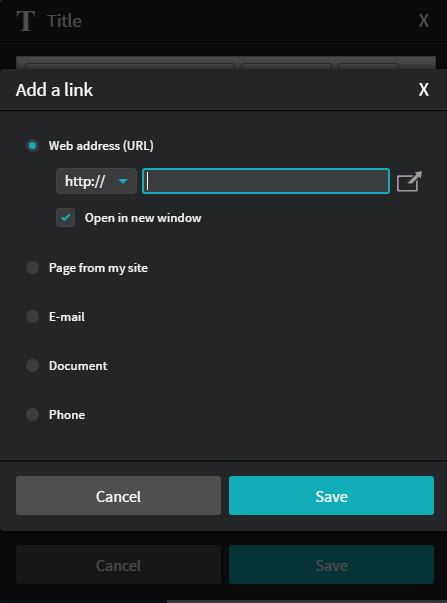 Once your choice is made, remember to click on Save.