Add text

You can add text in two different ways:
1.- By dragging text content from the left side of the editor to the desired location on your page. The available areas for your content will be displayed as a window;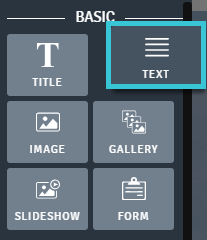 2.- By left-clicking directly on areas displaying "Click here to add content".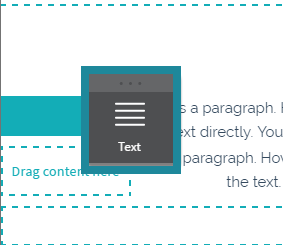 A text box will be displayed—enter your text here. At the top toolbar of the text editor, you can modify the text size, font, color, height and more!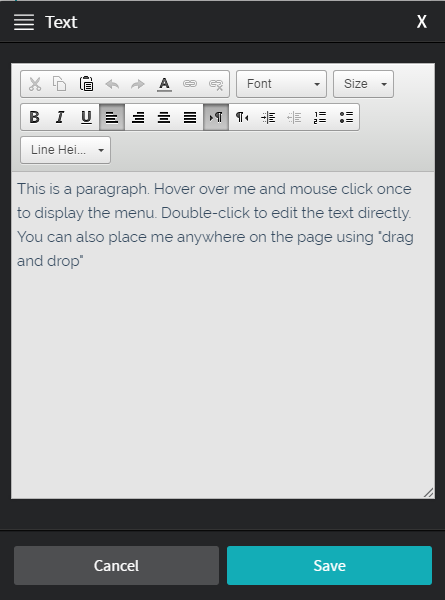 Once you are done with the editing, remember to click on Save.
Note:
To add external text, we recommend clearing any formatting by using an RTF application such as Notepad. Then simply copy and paste the text in your text box.
To edit your text, left-click directly on the content. You can choose to:Edit: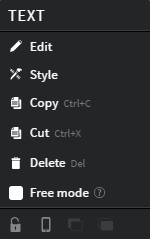 Change the text size, font, color, height, etc.
Style: Modify the Format, Background, or Advanced settings such as margins,
Corners, border and shadow.
Copy: Duplicate the content.
Cut: Cut the content
Delete: Erase the content.
Lock: Lock the position of your content.
Mobile Icon: Enable or disable the display of the content on a mobile device.
Bring Forward: Places the content on the front of the interface.
Send to back: Sets the content in back of the interface.
Add a hyperlink
You can link a selected texte to an external URL address, to a URL address of your site or to an email address. This feature can be helpful when organizing your content.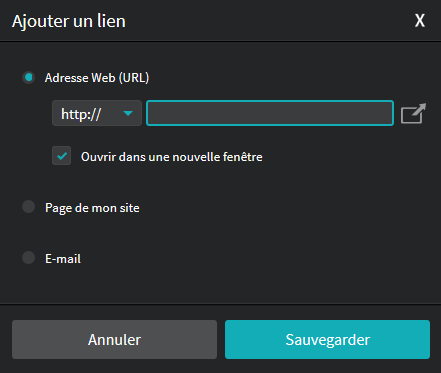 To add a link to a text, select the text, click on the hyperlink icon in the toolbar, then select the type of link you want to apply.