The Pinterest "Pin It" button helps you to easily collect interesting content found on the Web.
To display the "Pin It" button on your site, access the Navigation menu and click on Settings, then go to the Social section on the left menu bar.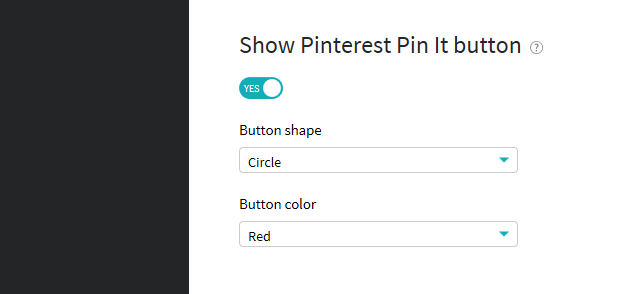 Click on the button to enable it;
Choose the button form.;
Select the button color;
Click on 'Save and Close'.