Enliven your site by adding Flash! Add animated menus, text banners or any other Flash (.swf) element you'd like.

To add a Flash element, go to "Media"; on the left side of the editor, then drag &
drop the Flash icon to the desired location on your page.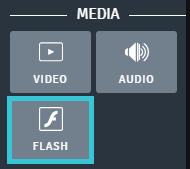 Slide your Flash (swf) file or click Load Flash (.swf) file to download.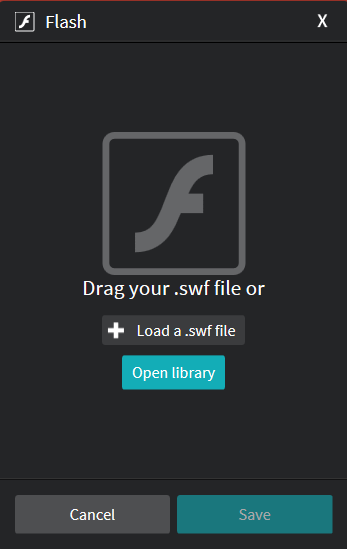 Open the library to load a Flash file from your computer or use one already stored in your library.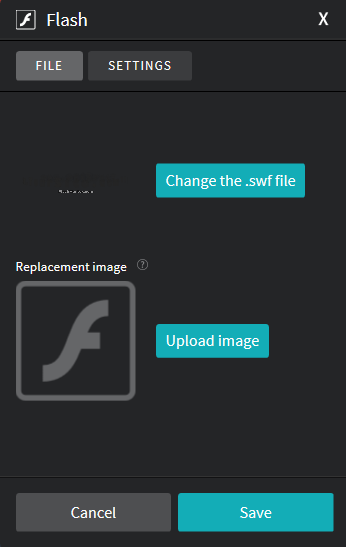 Here are your options:
Change the .swf file;
Set the scale of the flash file (full or original);
Choose the file position;
Replace picture or display an alternative image if Flash cannot be loaded on devices
like iPhone or iPad.
On the Settings tab, your options are: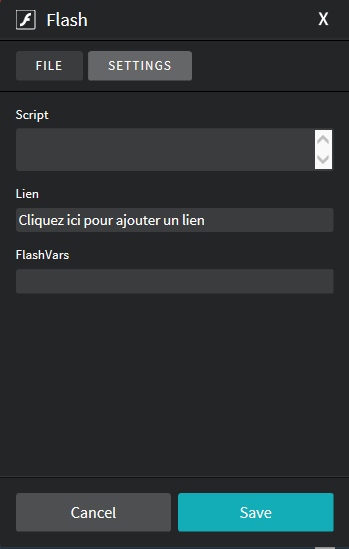 Script: Write or copy your HTML or JavaScript code in the Code field provided for this
purpose;
Link: Click the text to add a link and select the type of link you'd like;
FlashVars: Allows you to set variables at the root of the .swf file.