You can easily display videos from various platforms on your site like YouTube, Dailymotion and Vimeo.

To add Video go to "Media" on the left side of the editor; drag & drop the Video icon to the desired location on your page.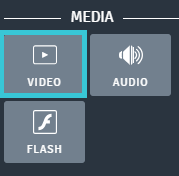 Via Search query

On the Search field, enter the video URL, keywords or an ID to help you find your video. You can also search the entire library of YouTube, Dailymotion and Vimeo using more general terms.

The table displays the results of your search. Click on the video you want to add.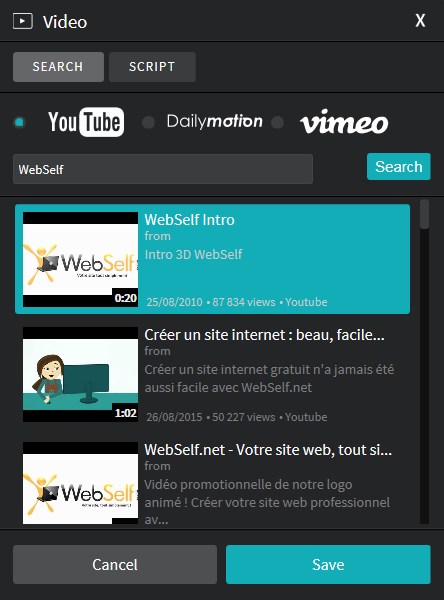 Via Script

You can add your video directly using a script, specially if your video is not hosted on  YouTube, Dailymotion or Vimeo.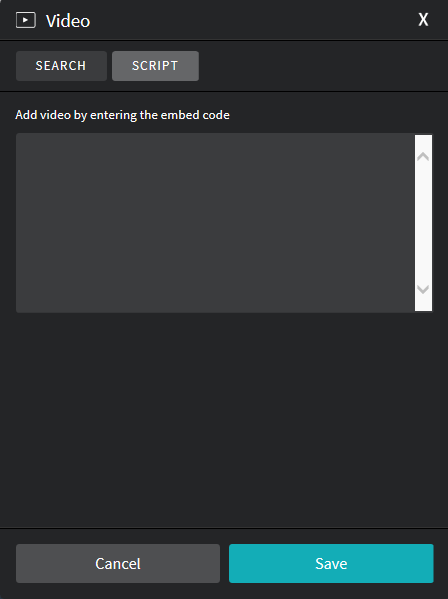 First, click on the Share link under the video. Then click the Embed link, copy the code provided in the expanded box. Finally, paste the code into the designated field in the editor.
Note:
Remember that videos are subject to copyright. If the video does not belong to you, ask for the owner's authorization before using it on your site.