Allow your customers to buy an item or make a donation directly on your site by
adding a PayPal button.

To use the PayPal button, you must first have a PayPal Business or Premier
account.

To add a PayPal button, access the 'Tools' section on the left side of the editor, and then drag and drop the PayPal button icon to the desired location on your page.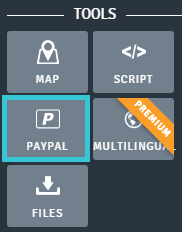 On the Button tab, you can choose to modify: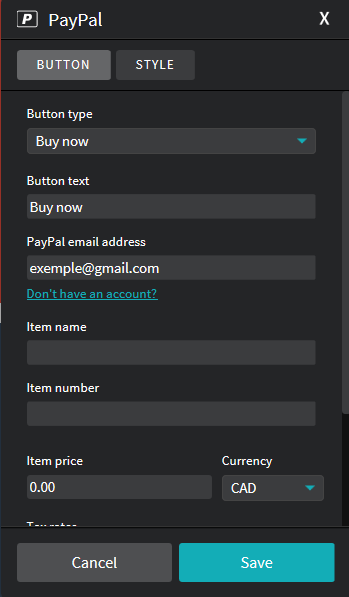 Button type: Select the button of your choice;
PayPal email address: Enter your PayPal account, or click on "Do not have an account" to register;
Item name: Enter a name for the item;
Item number: Enter a number for the item (if applicable);
Item price: Enter a price for the item;
Currency: Choose a currency from the drop-down menu;
Tax rates: Set the percentage to be applied (if applicable);
Shipping fee: Enter the delivery fee (if applicable);
Open in a new window: Choose to open the button in a new window.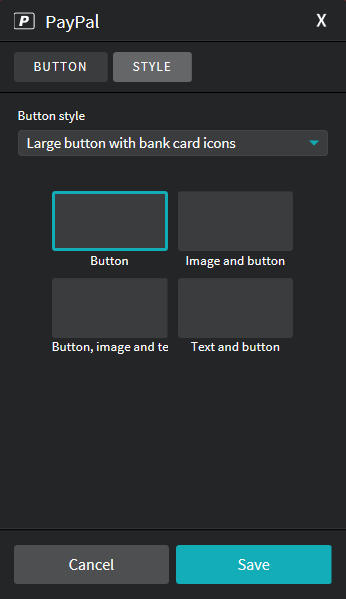 On the Style tab, you can choose to modify:
Button style: Choose the size of your button (large or small);
Button: Choose to only display the button;
Image and button: Choose to display an image and a button;
Button, image and text: Choose to display an image, a description, and a button;
Text and button: Choose to display a description and a button.
By Left-click directly on the page element, a window will appear displaying, three options: Style (Change the background), Copy, or Remove.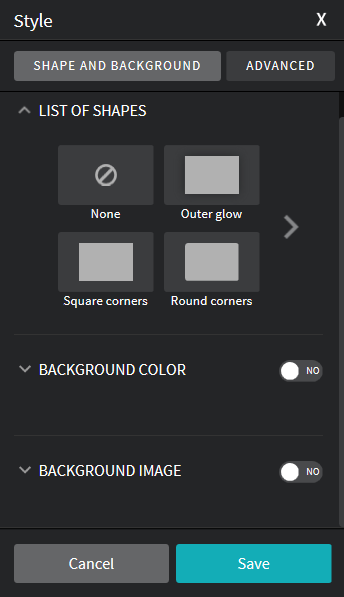 Once you click on Style, the Shape and Background tab is displayed with the following options:
Choose a background type (options are presented in list form);
Choose background color;
Select the background image.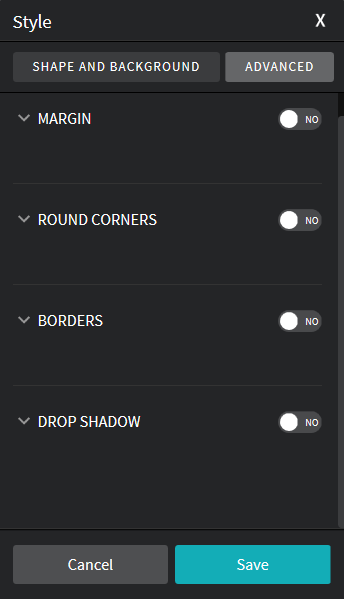 On the Advanced tab, you have the option to:
Choose a margin;
Choose round corners;
Choose a border;
Choose a drop shadow.