In order to maintain the same appearance or layout on your site, pages can be copied as templates for new pages, or sites. Copying pages makes it easier to develop new versions of websites in multiple languages.

Go to the Pages tab;

From your pages list, select the page you'd like to copy. Then click on Copy to create a duplicate of the page.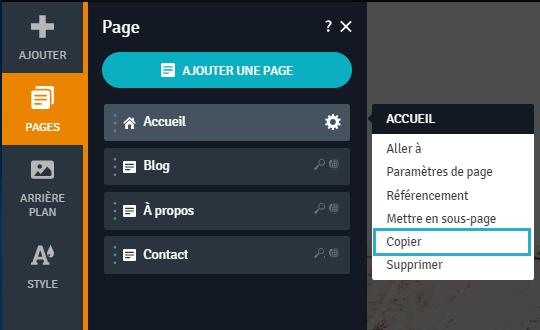 On the Page Settings tab, your options are to: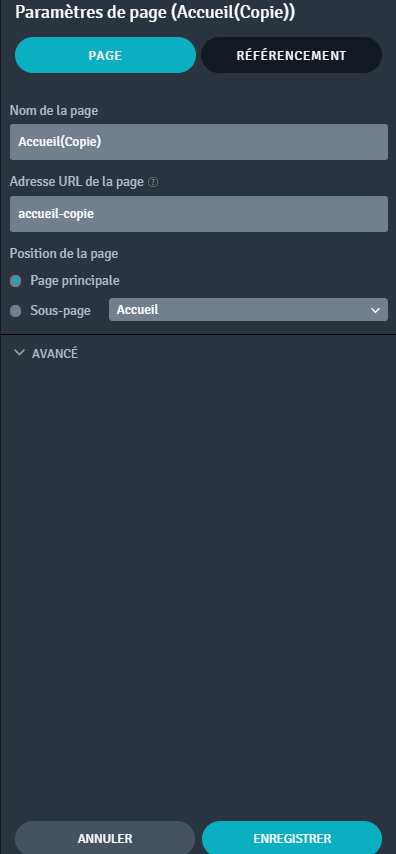 Create a name for the page you just added;
Customize the page's URL address;
Select a page location on either a Main page or a Sub-page;
Click on Save. The page will by default appear at the end of your page list (unless
you designated this page as a sub-page).
In the Advanced section, your options are to: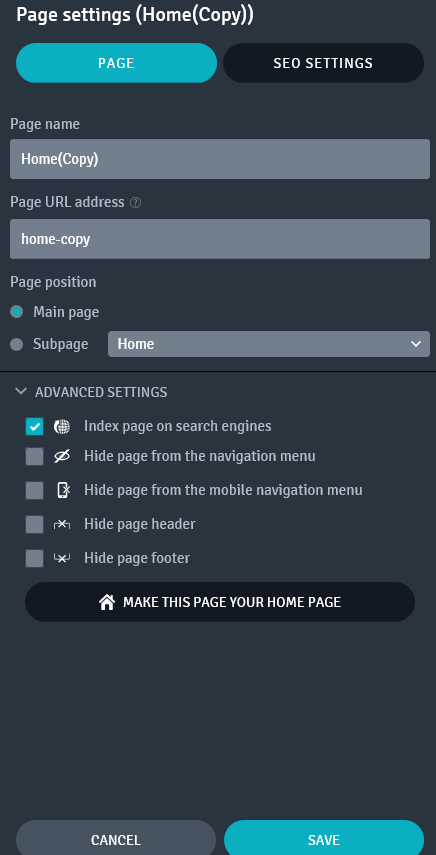 Index page on engines—to direct search engines to your page content;
Hide the page from the navigation menu;
Hide the page from the mobile navigation menu;
Hide page header;
Hide page footer.
On SEO settings tab, your options are to: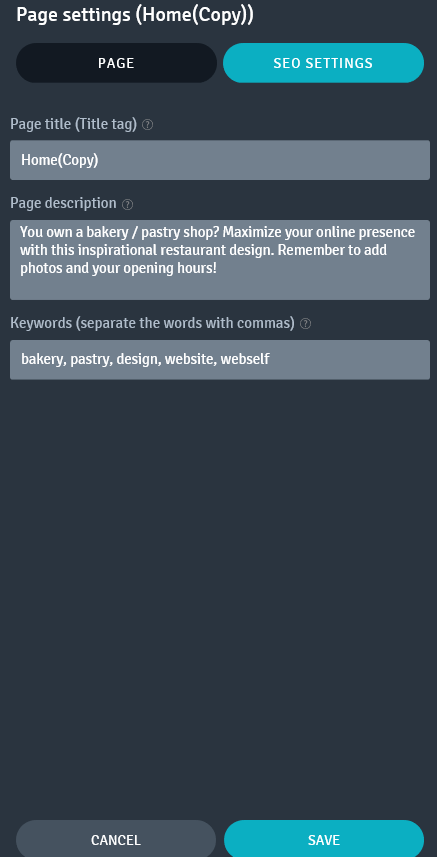 Set up "Metadata"—essential for the SEO of your pages.
Page Title—create a title for your page;
Page description—offer a short description about your site, business, or service;
Keywords—share words or phrases relevant to the content of your page.
Note:
You can rearrange or re-name the page later by accessing the Pages tab.