Buttons allows you to easily add social media sharing icons to your site, instantly connecting your users to your Facebook, Twitter, Google+, or Instagram accounts.
To add a Button, simply access the "Social" section on the left side of the editor, and then drag the Button icon to the desired location on your page.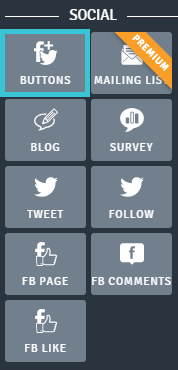 In the Buttons tab, here are your options: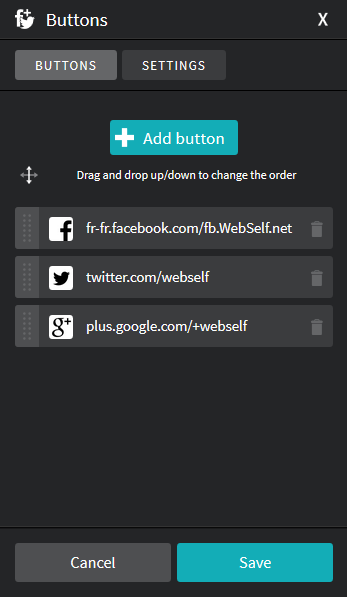 Facebook, Twitter and Google+ buttons are set by default (just enter the email addresses used for the account);
To Add other social media, click on "Add button".
To change the order of the icons, drag and drop up/down;
To remove an icon, click on the Recycle bin.
In the Settings tab, here are your options: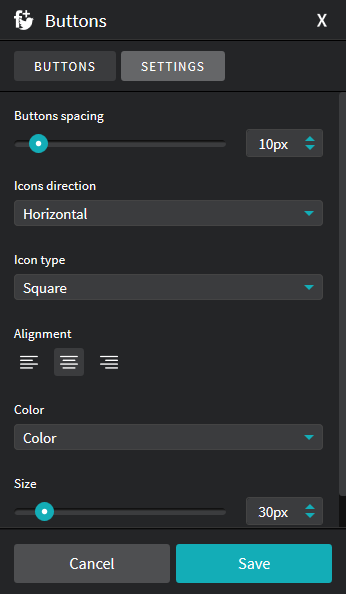 Set the spacing between the icons;
Display icons vertically or horizontally;
Choose between two shapes (square or round);
Choose among the three color schemes (color, black or white);
Choose the alignement icons (left, center or right);
Enlarge or reduce the icon size (20 to 100 pixels).