Have you published your site but can't find it when searching on Google?
First of all, it may take a few days for Google to index your site on the page results. There are, however, a few things you can do to check if Google knows that your site exists.


1) Is my site visible?
On your Dashboard, click on the Manage button.
Scroll down, you will see the Is My Site Visible on Google? Section. Here, you can double check if Google has taken the time to analyze and index your website.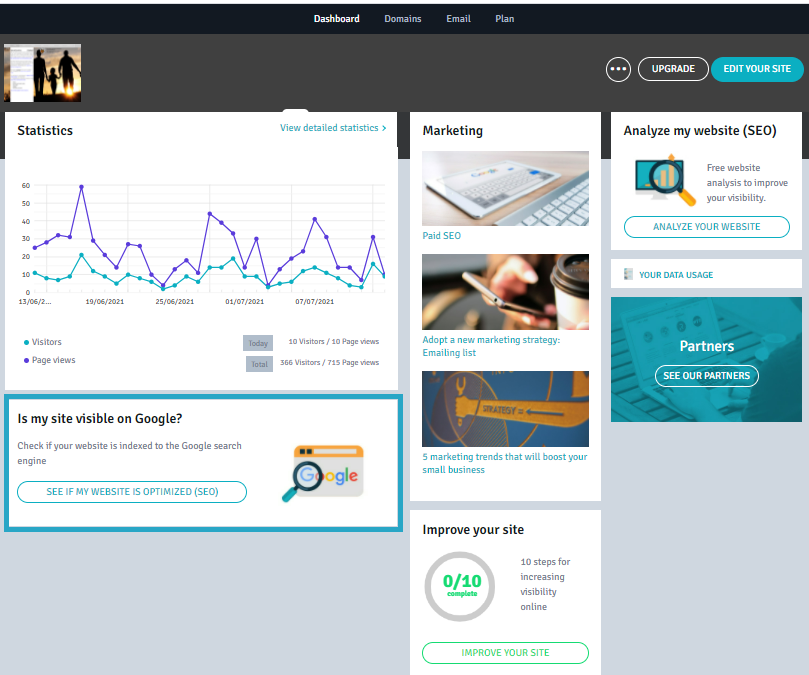 Note: It is possioble that your site is on the 2nd or 3rd page of Google search results.
To improve your SEO, do not forget to fill in the Title tag, the Meta description and the Keywords of each of your pages. You can complete this section by clicking on the PAGES tab in the editor, on the desired page, then on SEO Settings.
2) Next, on the Management page, go to the right, locate the Analyze my site (SEO) Section. You can check if the keywords indicated on the SEO Section are found; you will also receive some recommendations.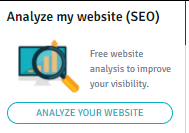 Finally, at the bottom of the Management page, you will find the Improve your site: 10 Steps for increasing visibility online Section. This is a page on the important points to work on for improving your search engine ranking.