An anchor is a kind of landmark that you can place in your pages when they are very long (long scrolling). This makes it possible to make a link leading down to the same page so the visitor can go directly to the part that interests him.
Note: Anchors are not visible online.


To add an anchor, go to the left side of the editor, click "Add +", in the "Structure" section, drag and drop the anchor icon to the desired location on your page.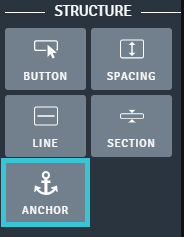 Create an anchor to a specific location on the current page / page of your site:
Enter a name in the Name of the anchor box (this name will appear in the URL when a visitor clicks on the link to this anchor).

 

The anchor element works jointly with a link page.
Then create your page, go to the menu on the left side of the editor, click on "Pages", then click on "Add a page", choose the "Link" option.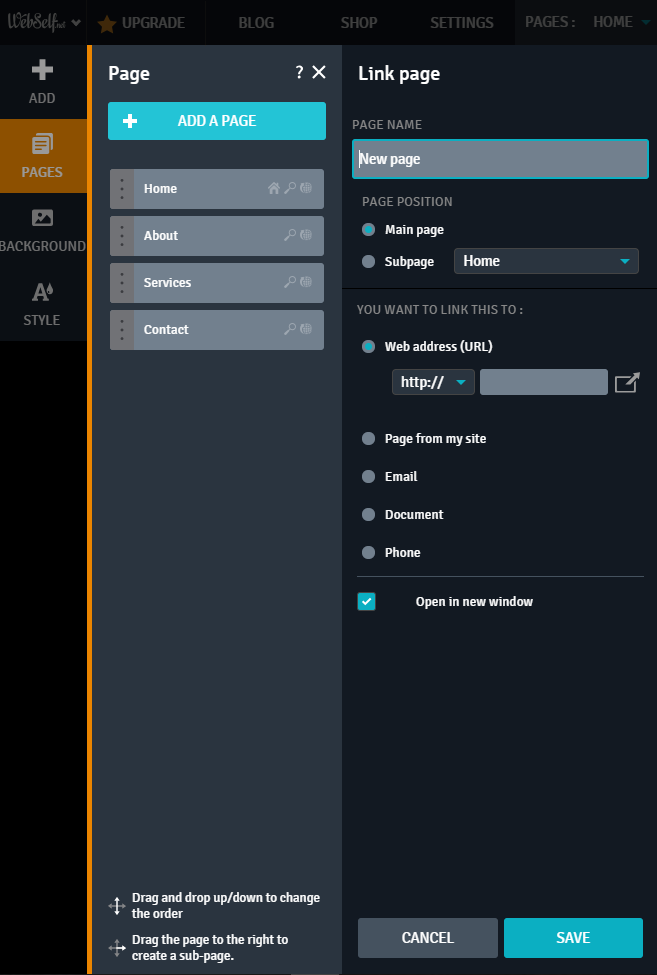 Enter the name of the page you want to add. Normally, it will have to be the same name you are going to name your anchor.

Choose the Page Position either Main Page or Subpage. Normally, the pages "Link" that point to an anchor is put in Sub-page.

If the page "Link" point to a Page of your site ,choose the page from the drop-down menu.

In the Anchor section, you can link your page with the anchor that suits it.

Click Save in your list of pages depending on the location you have chosen for your page.
Note: You can also add an anchor from a text , image or button element by adding a link.